Service Solutions
Keep the overview
With a permanent and clear overview of your customers, you create a consistent service experience across all channels.
Close the gap between front-office orders and back-office processes.
Empower your service teams to deliver unique service experiences and drive process efficiencies with omnichannel support, an all-around view of your customers, and intelligent ticket management from SAP Service Cloud.
What are the benefits of using SAP Service Cloud?
Manage all customer contacts in one central interface with omni-channel visibility, and deliver seamless service experiences across all interaction channels.

Accelerate the classification as well as processing of tickets through machine learning and support your service staff with the right tools (e.g. DocuSign) and data.

Increase the efficiency of service processes by automating routine tasks with machine learning and shorten the average turnaround time of your staff with intuitive tools.
We would be happy to show you the possibilities and potential in a demo scenario tailored to your processes.
SAP Field Service Management
Convince your customers with a simple but proactive service experience. To do this, SAP Field Service Management equips your technicians with mobile tools and capabilities - supported by artificial intelligence, machine learning, and the Internet of Things.
What are the benefits of using SAP Field Service Management?
Use mobile solutions and AI-powered recommendations to quickly find the right technicians and ensure the right parts are available so the field service representative doesn't have to revisit the customer.
You accelerate service delivery by integrating front-office and back-office processes and ensure smooth collaboration. At the same time, you keep your customers informed.
You'll increase customer satisfaction and your revenue by making decisions based on real-time analytics, deploying your technicians efficiently, and making more productive use of their time on the job.
Thanks to system-supported checklists and documentation functions, you always meet necessary quality and safety requirements of your customers and the legislators.
We would be happy to show you the possibilities and potential in a demo scenario tailored to your processes.
Our customers in the area of consult
Yi
SAP Developer
China
What I find most attractive working at abat is the friendly and relaxed atmosphere. We are coworkers as well as friends. I can ask any question and always receive constructive feedback. Moreover, it is highly encouraged to try new things, which helps broaden the horizon for me and the company alike.
Xu
SAP Consultant
China
I truly enjoy working at abat. The flexible working environment and professional colleagues have made my experience here exceptional. The culture of collaboration and willingness to offer help has allowed me to develop my skills in SAP. Overall, I feel grateful to be a part of such a supportive and dynamic team
Maureen
Business Development
China
abat is a high-tech company, which focus on the specific areas deeply. The attitude of abat towards our customers and business partners is professional, sincere, honest and respect. To the employees, abat provides a humanity culture and environment. The company regards and manages the employees in the way that we are all adults, e.g. to give us enough trust and freedom so that we can arrange our work and develop ourselves. In one word, abat is a professional high-tech company with humanity.
Henrik
Legal Representative
China
For me, abat means a combination of independent work and strong teamwork.
Hao
General Manager
China
At abat, we believe in the magic of mutual trust, personal responsibility, and respectful cooperation rather than rigid rules and long coordination. This creates a dynamic and enjoyable work environment, that results in exceptional experiences for our customers. I am amazed by the wonder of this guiding principle.
Focus on SAP Customer Experience and CRM
You might also be interested in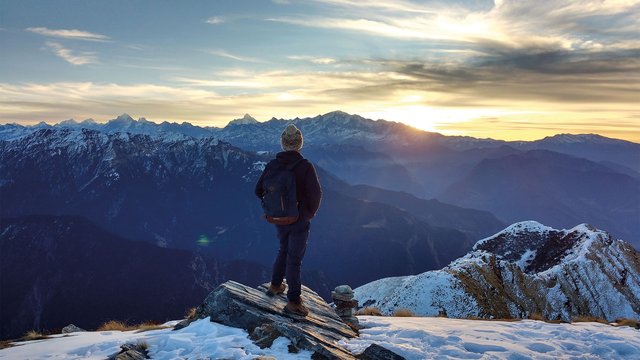 SAP S/4HANA